Cazateatro is grateful for the individuals and organizations who have opened their hearts to our mission, and we welcome those who want to lend their time, talent or treasure to join Cazateatro in our work.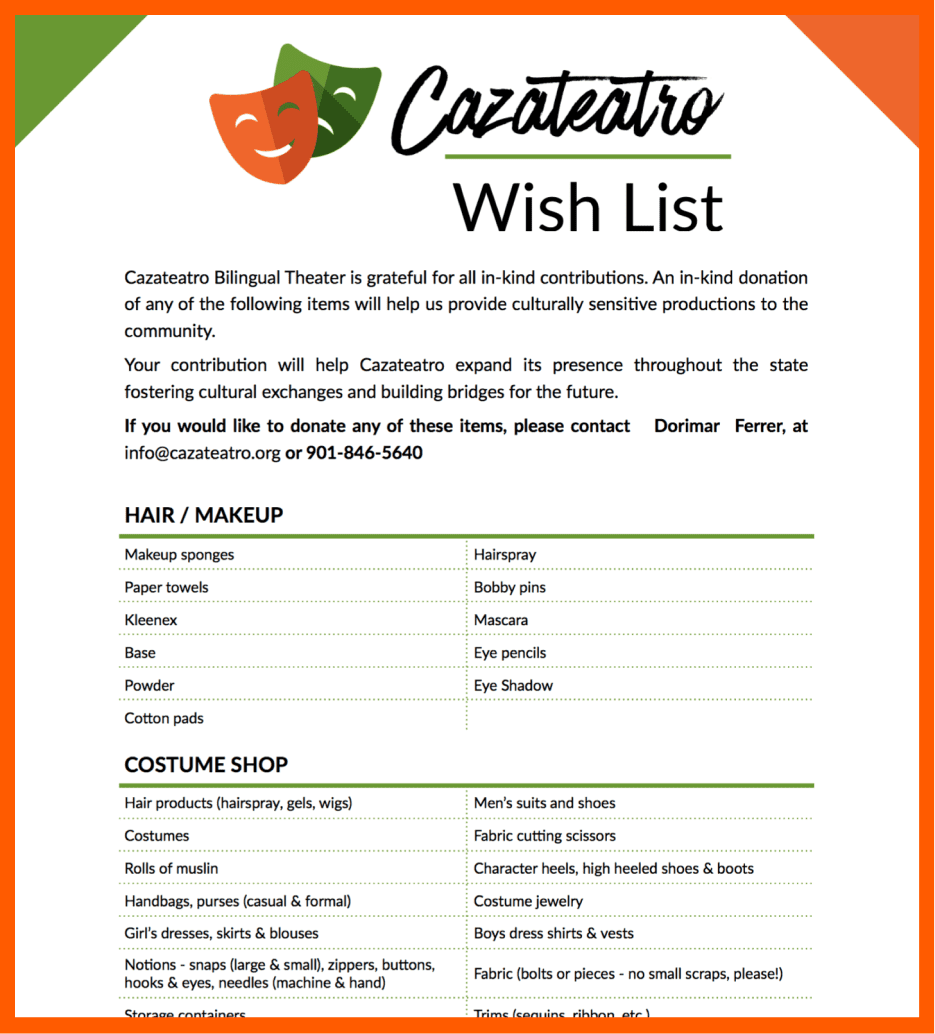 It takes a community to run a theater! As a non-profit, in order to continue to improve the quality of our productions, we look to the generous community members who support the arts in Shelby County to help us through not only monetary donations but tangible items, tools and equipment that allow us to build sets, costumes, and build/purchase needed props.
If you see something on here that you think you have or want to give to Cazateatro Bilingual Theatre Group, contact us.